Our Services: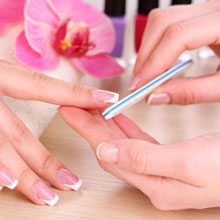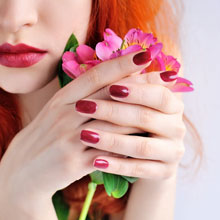 HAND TREATMENT
Just the Essential
$23+
Our basic manicure includes soaking, nail shaping, cuticle care, hand massage and finish off with your choice of polish.
The Nourish
$30+
Skip the soak and enjoy the anti aging gloves, the waterless manicure. We work on the nail care basic while the shea butter, argan oil & vegetable oil blended with collagen penetrates quickly to protect, nourish, moisturize your hand and create effective skin care. Finish off with hand massage and your choice of polish.
The No-Chip
$46+
A popular gel manicure have taken natural nails to the next level, goes on like regular polish but extended wear color and shine. It hassle free- no drying time, no smudging, long lasting (up to 14 days or more). Protect your hands with our one time use Anti UV disposable gloves while curing your nails. Finish off with paraffin treatment leaving your hand feeling completely moisturized and soft.
The Dip
$46+
The signature dipping powder nails system is recommended for thin and brittle nails. The product supplies Vitamins as well as Calcium to strengthen nails.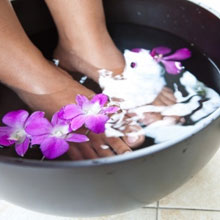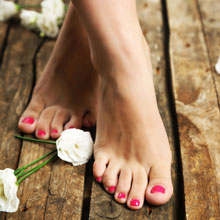 FOOT TREATMENT
Add moisturizing mask
$10+
Just a Sweet Treat
$36+
Start treating yourself with our basic pedicure includes: a smoothing foot soak with our handmade pedi bomb, nail shaping, cuticle care, followed by exfoliating sugar scrub, heel buff.Finish with oil smoothing massage, hot towel and polish of your choice.
Sole Smoothing
$46+
Delight your soles with this pedicure especially created for rough feet. Begin with a smoothing foot soak with our handmade pedi bomb, followed by exfoliating sugar scrub, moisturizing foot masque, nail shaping, cuticle care. Callus treatment is next and finish with oil smoothing massage, hot towel and polish of your choice.
Pamper Me Pedicure
$56+
A unique champagne and rose pedicure will make you feel absolutely pampered. Relax your sence while sipping a glass off wine, your neck is caressed with a warm herbal wrap and your feet soften in a bath with our handmade pedi bomb and rose petals, followed by exfoliating sugar scrub, moisturizing foot masque, nail shaping, cuticles care and callus treatment, your legs and feet will be rinse off with champagne, the tiny bubbles work as a natural exfoliant andalso improve blood circulation. Enjoy a deep penetrating massage using body butter and oil blend, topped of with hot stone to relievemuscles tension and pain. Finish with hot towel and polish of your choice.
Toe-tally Pampered
$66+
Take a journey to an extraordinary level of luxury that will transform you to a sense of well being. Begin with a warm herbal neck wrap while submerge your soles into a warm bath fill with fresh slices of orange and lime, rose petal and our handmade pedi bomb. Your legs will enjoy a exfoliating sugar scrub follow by our luxury charcoal mud mask or rose clay foot mask to purifies and detoxifies your skin. After feet are pedicured to perfection and soles are treated, allow the deep moisturizing benefits of paraffin wax to hydrate and repair dry, chapped feet. Finally, a 15 minutes relaxation massage, topped of with hot stone, hot towel and finish with polish of your choice.
Brisa Detox Pedicure
$76+
Have The winter months drained your energy?
Let's Detoxify and Renergize your body and spirit with a Brisa Detox Pedicure.
Start with Soaking your feet in a warm blend of Herbal Detox Tea. This unique mixture of Senna leaf, buckthom, green tea and bitter orange will support the detox process.
Followed by cuticle trimming, toe nails shaping and heel smoothing. Then a gentle massage using Enummi body Scrub to remove dead and dry winter skin.
Continue the Detoxifying process with a mixture of 4Life herbal tea and Mud Mask containing Kaolin ultra-fine natural mineral clay, Spirullina maxima extract, more than 50 nutrients, proteins, vitamins and minerals. It's high in antioxidants to extract impurities through pores while your legs are wrapped in hot towels leaving your skin conditioned and toned.
Enjoy a nice legs massage with Brisa Essential oil that brings strong aromatic notes of eucalyptus and fresh herbs as an uplifting tonic for the body.
Finish with a smoothing Foot Treatment and polish of your choice.
What a great way to detox and elevate your sense and spirit getting you ready for spring and summer.
Ask our staff about our take home products.
Milk & Honey Bubbly Pedicure
$71
This nurturing pedicure treatment begins with a warm milk-infused bath for the feet, offering the skin softening benefits of naturally occurring lactic acid (found in dairy milk.) Also features exfoliation from below-the-knee with a custom blended sugar scrub, along with manual exfoliation to address callouses and rough patches. Lower legs and feet enjoy the moisturizing, skin soothing benefits of our Milk and Honey masque as you indulge in the comforting warmth of steamed towels while nail care needs are addressed including: cuticle work, nail shaping and buffing, and traditional polish color application of your choice, or opt for a natural buffed finish.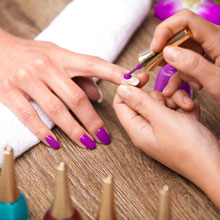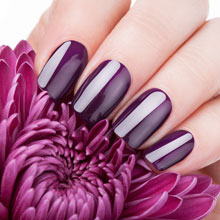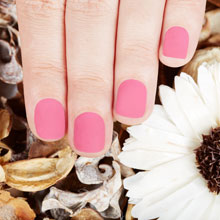 Nail Enhancements
Full Sets
Liquid Gel with Gel Polish
$61+
Fill In
Liquid Gel with Gel Polish
$56+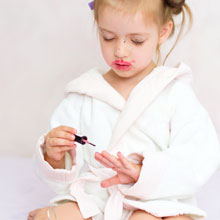 Mini Me
* For kid's age 10 & under. All kid's services included two complimentary designs.
Mini Me Mani/Pedi Combo
$37+
Mini Me Polish Change
$11+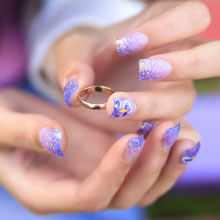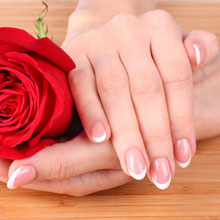 ADDITIONAL NAIL SERVICE:
Polish Change (Fingers or Toes)
$10+
Acrylic/Dip/Gel Removal Only
$15+
Extra massage $1/ 1Min(Minimum 5 minutes)
Ask us for a neck and shoulder massage $10/10 min. With essential oils massage $15/10 min.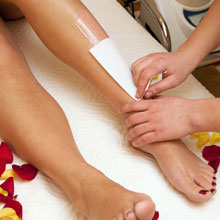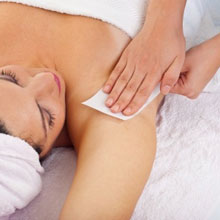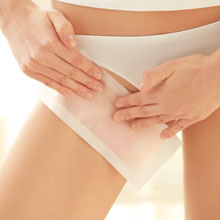 Waxing
Eyebrow with any services of $35 & Up
$10+